close to North Cape: A boreal plateau without a name but with its own beauty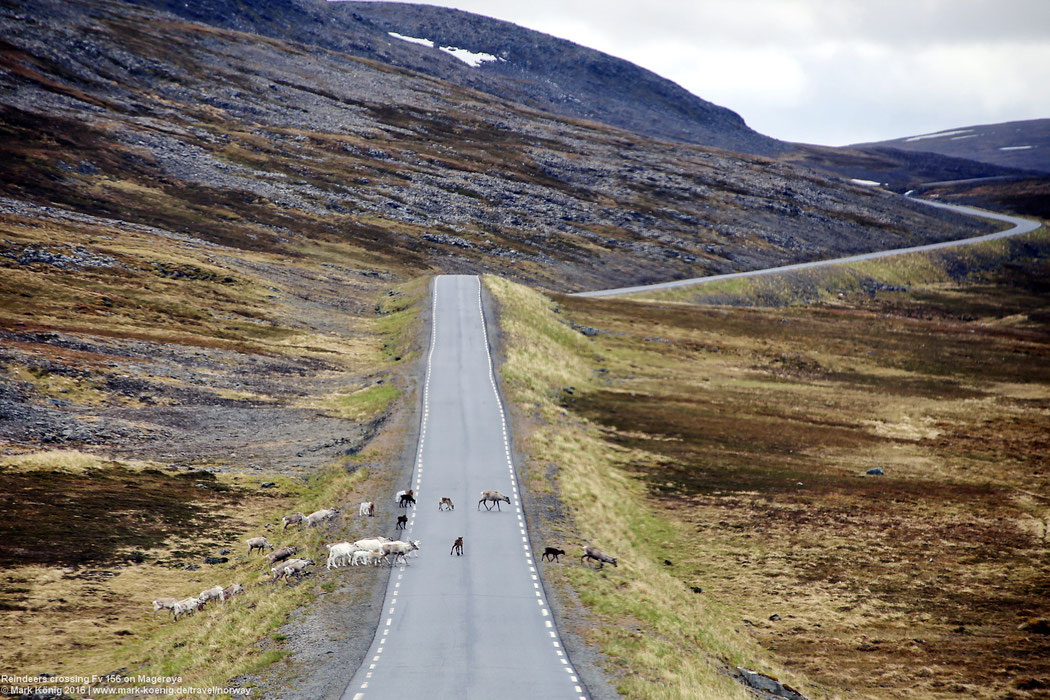 Nearly all visitors of the far north of Norway travel to North Cape but not many explore Magerøya island beyond. From these few only a very few would stop and recognise the beauty of this austere inner highland.
On road Fv156 travelers can pass this landscape from east to west coast of Magerøya. Although every valley and lake has a name the highland of western Magerøya in total seems to have none (compare Norgeskart). 
In June 2016 I was exploring this part of the island waiting for the evening presenting a beautiful midnight sun under a clear blue sky. The reindeers made me stop for a photo and after that I started to drive more slowly through this landscape with its own beauty.
(c) Author: Mark König, August 13 2018