A fantastic view over a beautiful boreal coast far in the North of Norway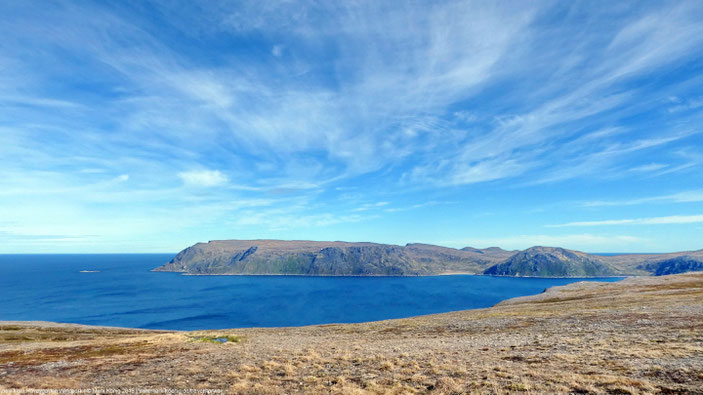 Close to Havøysund I found a scenic view spot just by approaching the near mountains on the same island. At an altitude of approximately 200 metres a great view opens up. The large plateau allows to get around between 16 wheels of a wind farm to find the best view over the sea and the coast.
"Havøygavlen Windpark" is the world's most northern wind farm. It was opened in 2003 and creates enough power for 5,000 to 6,000 households. More details you can read here.
More views from the Plateau
Where to find it
The wind farm can easily be reached by a road from Havøysund. Up the hill it is tarred, on the hill it changes into a graveled road. The road may be closed in winter for cars.
The windpark from the sea
Passengers of Hurtigruten and cruise ships can see the wind farm from the sea. Hurtigruten listed it as point of interest in the related day program.
tips for travelers
Havøysund port has a Hurtigruten mooring point. Two ships stop per day (one northbound, one southbound).


Via the

official scenic route Havøysund car travelers can get to road E69 to reach North Cape, Hammerfest or Alta.

Tip for car travellers with enough time using a Hurtigruten ship to North Cape: Disembark in

Havøysund

and drive the scenic roads to North Cape.

From the viewpoint visitors can see a land's end called "Trollfjordneset" which is not related to the famous Trollfjord.
(c) Author: Mark König, August 12 2018